It is becoming more and more common for funders and their grant applications to require research/evidence-based information for the specific programs for which you are seeking funding. Some questions you might come across are:
What is the evidence-level of your program, model, or services?
Is there research or other evidence demonstrating that this program can be successful when implemented in accordance with the program model on which it is based? 
What documentation do you have of your evidence-based or evidence-informed approach?  

In this webinar, presenters Julie Assel, GPC and Julie Alsup, GPC guide participants in a deep dive into evidence-based programming, specifically what this means, and how your organization can demonstrate the evidence level of your program, model, or services. They'll also show how to deconstruct the programs, strategies, techniques of your organizations and tie them to evidence-based models or research-based strategies. 
What You'll Learn:
A definition of commonly-used terms, including levels 
How to effectively describe evidence, including sample language for funders, and programs not based on specific evidence-based models
Examples of meaningful responses and how to tie anecdotal data with evidence-based research 
How to demonstrate modifications made to specific evidence-based models or research-based strategies 
Additional areas to cite evidence other than your program design  

CEUs
This training aligns with the Grant Professional Certification Institute's Competencies and Skills and is approved for 1.5 Continuing Education Unit (CEU). Full participation in this training is also applicable for 1.5 points in Category 1.B – Education of the CFRE International application for initial certification and/or recertification.
GPC Competencies:
Competency 2: Knowledge of organizational development as it pertains to grant seeking
Skill 3: Identify methods for assisting organizations to implement practices that advance grant readiness.

Competency 3: Knowledge of strategies for effective program and project design and development
Skill 7: Identify design and development decisions used to create the program/project that are data-based.

Competency 4: Knowledge of how to craft, construct, and submit an effective grant application
Skill 4: Identify and cite accurate and appropriate data sources to support proposal narratives
Skill 6:  Identify proposal-writing approaches, styles, tones, and formats appropriate for proposing organizations and various audiences.
Target Audience:
Development Directors, Grant Writers, Program Managers, Executive Directors, Fundraising Coordinators, Grant Administrators, Grant Coordinators, Grant Proposal Managers, Program Coordinators, Program Directors, Program Managers, Project Managers
Level of Experience: Intermediate/Advanced
Length: 
Part One: 37:24
Part Two: 40:18
Presented By: 
Julie Alsup, GPC, Director- Assel Grant Services
Julie Assel, GPC, President/CEO Assel Grant Services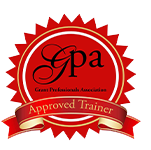 Julie Alsup is Assel Grant Services' Director and oversees all operations within the nonprofit division of the firm. Prior to joining Assel Grant Services, Julie served as the Grants Director for the YMCA of Greater Kansas City from 2011-2016, raising over $10 million for programs and operations during her tenure and building strong relationships with local funders. Over the course of her career, she has successfully secured more than $20 million in grant funding. She is a Grant Professional Association Approved Trainer..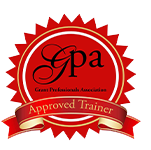 Julie Assel founded Assel Grant Services in 2007 and has over fifteen years of experience in grant writing, research, and management. She has written and reviewed numerous federal, foundation, corporation, and local grants focused on education, healthcare, STEM, mental health, substance abuse, homeless outreach, human services, and small business. She is a Grant Professional Association Approved Trainer, and currently serves as the President of the Grant Professionals Certification Institute's board of directors. Julie has successfully secured over $144 million in grant funding over since 2003.
1

The Impact of Evidence-Based Programming

Welcome: Let's Get Started

Impact of Evidence-Based Programming on Grant Writing and Funding: Part 1 of 2

Impact of Evidence-Based Programming on Grant Writing and Funding: Part 2 of 2

Quiz: The Impact of Evidence-Based Programming on Grant Writing and Funding