Evaluation Methodologies and Activities


Most people who write grants understand basic evaluation tools like tests (pre and post), pre and post surveys which measure a change in knowledge and attitude. But there is a much broader palate of evaluation methodologies and evaluation tools that can be used to paint a more complete picture of program implementation and effect.
In this training, Julie Assel, GPC, will discuss these tools, their purpose, and the best ways to use them. She will discuss the best time and way to do formative and summative evaluation (Reason and Approach) and the evaluations necessary to achieve varying levels of evidence-based upon requirements such as What Works Clearinghouse (WWC). Some of these approaches can be completed in-house, while others will need a professional external to the organization, and she will also discuss how to select an external evaluator and evaluate their cost proposals.
Price: $25
CEUs
This training aligns with the Grant Professional Certification Institute's Competencies and Skills and is approved for 1.0 Continuing Education Unit (CEU). Full participation in this training is also applicable for 1.0 points in Category 1.B – Education of the CFRE International application for initial certification and/or recertification.
GPC Competencies:
GPCI Competency 3: Knowledge of strategies for effective program and project design and development
Skill 3.8: Identify effects of accurate and defensible evaluation designs in program and project success and sustainability
GPC Competency 4: Knowledge of how to craft, construct, and submit an effective grant application
Skill 4.11: Identify evaluation models and components appropriate to grant applications
GPC Competency 5: Knowledge of post-award grant management practices sufficient to inform effective grant design and development
Skill 5.3: Differentiate roles and responsibilities of project and management staff and other key personnel affiliated with grant projects
Who Should Attend: Grant Professionals
Level of Experience: Intermediate/Advanced
Length: 50:00
Presented By: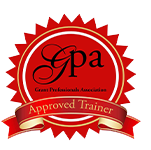 Julie Assel, GPC, founded Assel Grant Services in 2007 and has over fifteen years of experience in grant writing, research, and management. She has written and reviewed numerous federal, foundation, corporation, and local grants focused on education, healthcare, STEM, mental health, substance abuse, homeless outreach, human services, and small business. She is a Grant Professional Association Approved Trainer, and currently serves as the President of the Grant Professionals Certification Institute's board of directors. Julie has successfully secured over $144 million in grant funding over since 2003.
1

Evaluation Methodologies and Activities

Copy of Welcome: Let's Get Started

Video: Evaluation Methodologies and Activities

Quiz: Evaluation Methodologies and Activities